This is a guest post by avid outdoor-enthusiast, Brenda Patterson who shares her tips for exploring the outdoors in winter.
The great outdoors… Yes! In the winter too!
Why go out?
There are many bonuses to be in the outdoors in the winter!
My five reasons to go out in winter are:
No pesky mosquitoes or bugs
The outhouses and kybos are less offensive (they don't smell nearly as much as in the summer)
Fun to identify animal tracks that are easily distinguished in the snow
Keep up your exercise routine all year round
Substantially less sunscreen required!
What to do?
There are many exciting and fun outdoor winter activities over many years I have become a huge fan of "snowshoeing". Requiring little equipment, trails are easily accessible and are either free or inexpensive! Dressing for snowshoeing is the similar to dressing for other winter activities such as winter hiking.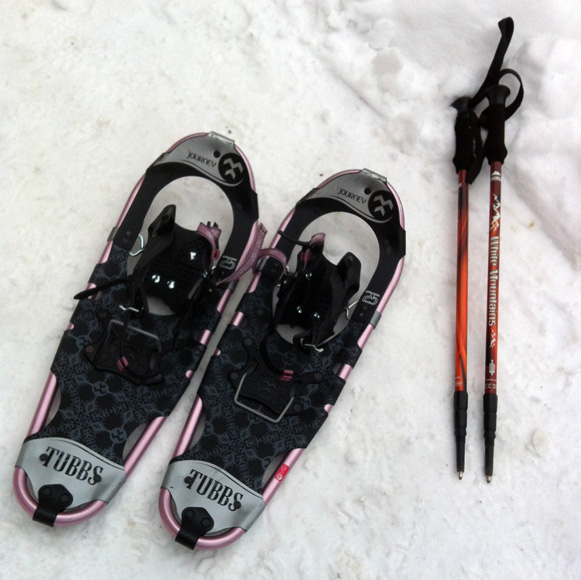 Generally speaking you should buy the best gear that you can afford, keeping it simple to start. Gear swaps are common and are a good place to upgrade your basic gear as time goes on and you develop specialties within your activity.
My Five Must-Haves for Winter Activities
#1 Good Underwear!
I always wear a base layer of polyester underwear. Either 100% polyester or polypropolene. I have both "T-Max Heat" and dri-Wear". These materials are lightweight and dry quickly, their purpose being to keep moisture away from my skin. This includes my base layer of polyester socks too! I'm reminded often that even in the heat of the summer, wet skin, when coming out of the swimming pool is very cold… so being dry is key to enjoying all outdoor activities. (Caution: most of these base layer items specify not to use fabric softener when doing the laundry).
#2 Gaiters – Love my Gaiters… wear them most of the year!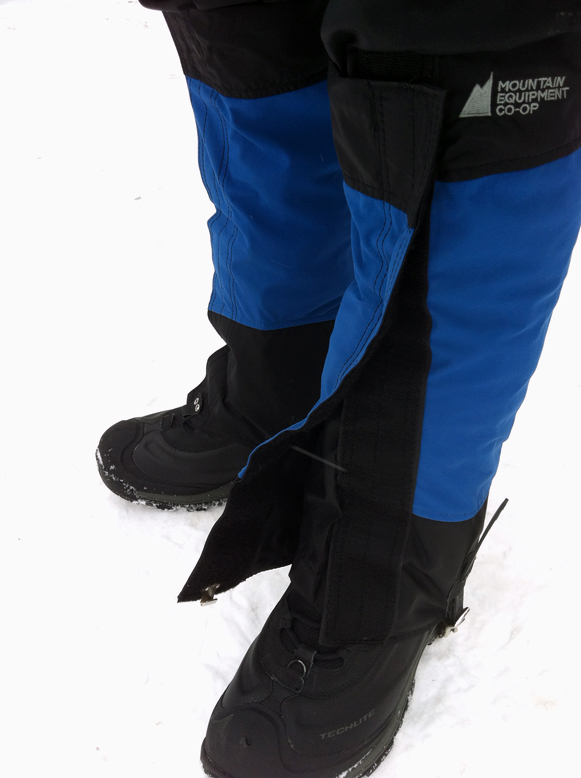 My gaiters are lightweight, made of Gore-tex material and simply wrap around the bottom half of my leg and covering the tops of my boots. They easily connect to the laces on my boots, have a strap that goes under my foot and fasten up with the front with velcro. Easy to put on and once wrapped, they stay in place and keep snow, rain, bugs and stick out of my laces and from getting in between my boots and my pant leg. They protect my legs from abrasions and add a water/wind-proof layer. NEVER LEAVE HOME WITHOUT THEM!
#3 Mitts!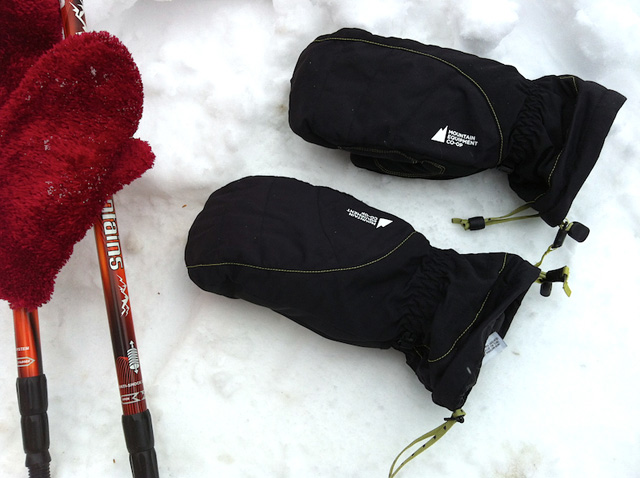 Most of us know that skin on skin is the old fashioned method of treating hypothermia. So skin staying warm, skin on skin is the same theory. I have tried all various types of styles of gloves and to be very honest – my fingers were cold every time! I have found that the big fluffly pair of mitts (no finger dividers – allowing my fingers to work together) with a water proof shells keeps my hands warm every time! If it's extremely cold outside, I will use a base pair of "polyester" mitts from the Dollar Store.
#4 "Pit Zips" in my jacket!
The ability to be able to ventilate and adjust your heat is paramount to staying dry. Just a slight incline in the trail or increase in temperature can cause your body to overheat. Opening the front of your jacket or taking off a layer may be too much of an adjustment. Sometimes it's the little things that count!

#5 My Flask!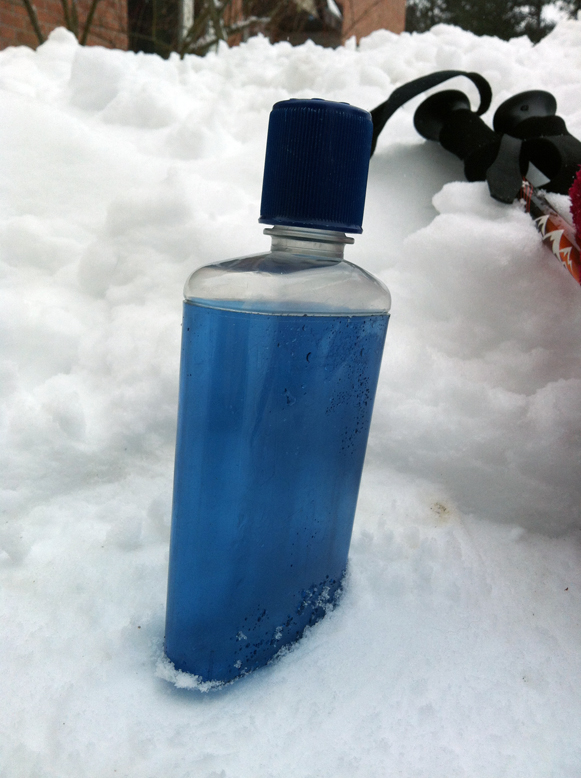 Stop thinking the worst! I use my flask for either water or Gatorade… the shape and design is simply the best for hiking. Round bottles roll and move around too much in my backpack. I picked up this nalgene flask-shaped water bottle at Europe Bound in Toronto a few years ago… and I never leave home without it full of water. It's just the right amount of drinking water for me for a day hike.
I encourage everyone to continue their outdoor adventures in the winter. The fresh air and exercise enhances the coziness and appreciation of a fireplace.
About Brenda Patterson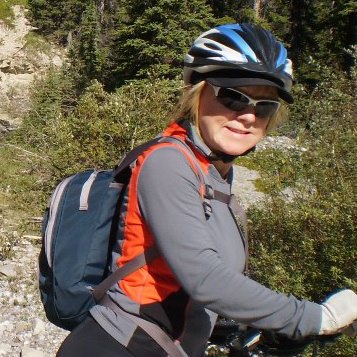 Growing up on "the ponderosa" in the flowing prairie grasslands of Alberta, Brenda has developed an appreciation for all types of outdoor activities. From scrambling the sand dunes at Dinosaur Park, scaling the mountain peaks in Canmore, leading hikes along the Bruce Trail, kayaking trips in Algonquin Park to night star hikes in the Kawarthas, Brenda is enlivened and encouraged by where the trail leads.
The mother of three grown sons who blessed her with many years of volunteer opportunities with Scout Canada, Brenda believes the outdoors to be the world's best classroom. Brenda would gratefully pass up a five star resort to sleep under the twinkling lights of Orion and Cassiopeia!