Whether it's the winter or the summer period, there are always excuses to be found as to why you won't go outdoors and get active. It's too cold. It's too hot. It's raining. It's snowing.
The weather always gets blamed on why you aren't taking an extra thousand, or two thousand steps around the block.
My husband Frank stumbled upon this page with simple lines that made me think of other distractions – namely my iPad or computer – that are another excuse or time-sucking activity that deters me from exercising outdoors.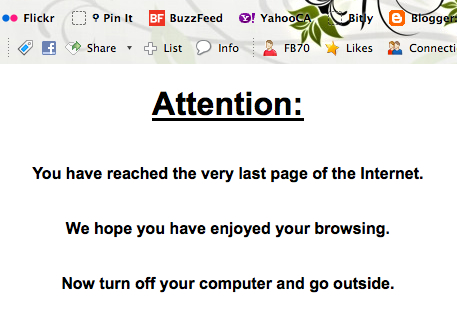 Thinking about what motivates us to go outside and get some exercise, I've come up with a few things that get us going.
Make going for a quick walk around the block with your spouse or friend/neighbour a regular after-work activity. It's a way to catch up on the day's events while getting in your weekly exercise. We take the long route around the block to pick up our mail from the mailbox, giving ourselves a five minute brisk walk or a 10 minute slower walk.If we want to push ourselves, we go extra block, adding a few extra minutes of walking. A short evening walk is like a treat after sitting on our bottoms at our desk at work for a good seven to eight hours.
Plan for it! We try to do as much of our weekly errands and chores on weeknights – from laundry to grocery shopping. This frees up our time on Saturday morning to go for a drive to one of the many great trails in our Halton Region area in Ontario (Burlington, Oakville, Milton).
Make it a date. Working out together via hiking or taking a long walk is beneficial for us both. We have desk jobs and since Frank is an excellent cook, I've gained a few too many pounds over the winter period. Instead of doing a weekend brunch or lunch, we grab a few light snacks, our cameras and have a hiking "date". I recently wrote my Valentine's Day post about finding romance on hiking trails.
It's good for your mind and body to step away from technology for a while. You may find that your time is freed up to do other things… like go outdoors!
What inspires you to go outdoors and get active?