Blogger relations is one of the key areas where PR people, particularly those with old school media relations skills, seem to fail on a regular basis. I should know – I've been both the pitcher and the pitched. This is why I'm sharing five tips on how to pitch a blogger effectively.
My career in public relations spans over 15 years of experience in small and large PR agencies. I started out when pitching journalists and writers was done by sending a fax. Email was unheard of and dreaded follow-ups were done via phone. While traditional media relations is still the bread and butter of any good PR professional, blogger relations is something different.
Coming up with creative story angles to pitch a blogger is still important, but there are other things to consider. Here are my tips to effectively pitch a blogger, based on experience pitching others and being pitched myself:
Make It Personal
Read my blog posts. Scan through them if you are strapped for time. Look at the topics I write on and if there's something similar to what you are going to pitch, take a closer look at the post. I have an About Suburban Tourist page that tells you a bit more about me, and there's a Disclosure page that tells you more about how I work with PR people and brands. Read it before you send me a pitch.
Even better, following me on Twitter, Facebook… post a comment on my blog. Introduce yourself via email and ask me what kind of topics interest me or what kind of campaigns I could potentially work with you on. Tell me about the brands that you represent and spark my interest.
I'm basically telling you – SHOW ME LOVE. And I'll show it right back. I use this approach with my blogger contacts for my clients and it works wonders.
Relationships are key in getting the best out of your blogger contacts. Don't be afraid to get friendly and appreciate their work. Be nice to them and not stingy. Chances are they will be glad to help you if you are in a pinch and need to save face with a difficult client. And keep telling your clients that your network of bloggers is built on not only your personal approach but also the love they get from the brand itself. Which leads me to my second tip…
Product Samples Or An Experience Are a Must If You Want A Write-Up
Any brand that thinks they can get a blog post via just a traditional press release is dreaming. If you are a PR person, go back to your client and tell them that it's mission impossible. If it's a big ticket item, give them a sample to test out and return, or at least a one-on-one session to walk them through the product experience.
I've been pitched several times by one PR agency that's notorious for spitting out press releases for various brands and organizations – from hotels, tourism boards to shoes and boots. Their pitches are old school news releases with absolutely nothing of value for a lifestyle blogger.
Perhaps their clients haven't started asking them why they aren't getting social media buzz or great blog posts from influential bloggers.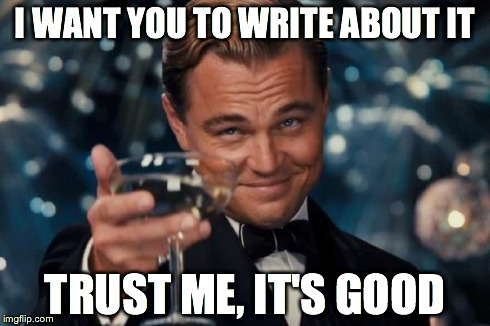 One time they pitched me a boot brand and just when they were about to send me a pair to test out, they decided to decline the opportunity because of their client's directive (apparently my MRP impressions numbers weren't high enough – even though they are actually out-of-date on MRP and don't take into account my social network reach). Needless to say, I've blacklisted them and asked to be unsubscribed from their mailing list.
I ignore their pitches. I know what they are doing and why they are doing it. They are pitching like it's 2005 and on a skimpy budget – i.e. trying to get a story based solely on a press release with an "interesting angle" that's timely. This method doesn't work with respectable bloggers. It's a shotgun approach that doesn't work (haven't they bothered to keep up with the times?). Traditional media may briefly mention the brand or product in a bigger story, and smaller papers might lift the whole news release. However, if you want me to write about your client's product in-depth and then push out my story via my social networks (effectively giving your client's brand positive word of mouth, credibility etc) a sample product is a must. It's the currency of entry for great blog coverage.
Bloggers with a huge reach via their blog and social networks are another story. They want sponsorship because they view their blog as not a pure blog but a money-maker. It's a whole other animal and it's complicated (where do you draw the line between being an "blogertorial" and a blog?). My fellow blogger, Christine Pantazis, has written on this matter in-depth.
Be prepared to pay an established, influential blogger if you want to get the blogs that are at least 10,000 impressions or more.
That being said, I will write a blog post for free if it's a brand or product/service I'm excited about and get to try out. If you want me to do a blog post, plus contest, plus social media activities that take more than two hours of my time, let's talk money.
Make Sure The Product Is Sold in Canada
There's nothing worse than having a US-based company pitch me their product/service and I find out it's not available here. Shopping online is a pain in the butt with duties and taxes… and of course the occasional delays getting a shipment across the border.
Most of my readers are Canadian! Ask me about my audience.
Nothing more to be said about this. It's common sense people!
Give Them Creative License
Nothing annoys an established blogger more than being told what to write and how many tweets/Facebook posts you expect out of it, even if they are being paid.
Give us some credit – we know that you want the brand's Twitter handle included in a tweet, or a link to the product page. Just give these to us and we'll fit them in in a way that makes sense for our blog and our social networks.
Ask the blogger if they have any other ideas on what they can do with the product/service they are reviewing. They may surprise you with a completely different angle that's even better than what you proposed.
You have every right to go back to a blogger you are paying for a sponsored post and social network activity to make sure they at least follow your loose list of expectations and include some of your key messages. A polite reminder and ask is the best way to go. Correct us if we are wrong, but do it nicely. I've often reached out to bloggers and noted an incorrect spelling of a term or a strange sentence, grammar mistakes and so on, before sharing the post with my client. It makes the blogger look fantastic and it gives the client something that they can then use for other trade and sales marketing activities with customers.
Personalize Each Email Pitch
I recently received an email pitch that had the standard, pre-written pitch with the "fill-in-the-media-outlet" part. It was accidentally referring to a cottage magazine, instead of my blog. OOOPS. This tells me that the poor PR intern, who sent this email, is so freakin' exhausted from spitting out the same-old pitch that they are making mistakes.
This goes back to the first tip: make it personal. Avoid the tendency to use a mailing list that automatically sends out emails based on a template. Take the time to write a brief note that addresses my blog and my interests. Ask how you can work with me based on what you are currently focusing on. Let me know that you have product to sample, images and fact sheets that you can send to me.
My PR work involves planning and managing many brand experiences and events for my clients. I make a point of sending invitations individually with a brief personal note before the official invitation blurb and designed PDF/JPG version of the invitation below. This is the first impression you as a PR person make with influencers – so you'd better get it right the first time.
The next I get pitched by the old school PR agency, I may just have to respond with a link to this blog post… they still haven't fixed their unsubscribe feature and they still pitch me with a shotgun approach.
Bloggers – what are your tips on how to pitch a blogger effectively? PR folks, what works for you?