Our goal was a day trip to Tobermory, Ontario – approximately 300 km from our starting point in Burlington, Ontario. If you think an experience-rich, one-day visit isn't doable, I will prove you wrong.
The trick to making it happen is timing. We headed out early in the morning and drove up Highway 6 to escape the suburban sprawl.
What you see along the way on Highway 6 is sections of forests, small villages and towns. Black Angus cows graze on farmers' fields. Bales of hay are blatant reminders that you are passing through prime farmland.
Every little while you see the very tempting signs inviting you to visit the Sweet Shop in Tobermory. One sign said "Losing too much weight? Get yourself into the Sweet Shop?" So tempting…
Exploring Tobermory
If you are doing a day trip to Tobermory, before heading to the hiking trails at Bruce Peninsula National Park I recommend you head straight into town. Make the Sweet Shop your first destination. Situated in Little Tub Harbour, it is literally THE candy store in the region. After a long drive up, it's a must-visit.
If you have a sweet tooth like me, you can load up on a few goodies to enjoy as you explore Tobermory. The shop sells maple fudge, peanut brittle, handmade chocolates and ice cream. We opted to buy the Little Tub Crunch, a caramel popcorn brittle (addictive) and ice cream.
While enjoying our quickly melting cones, we wandered outside to enjoy the sunny weather and explored the Little Tub Harbour.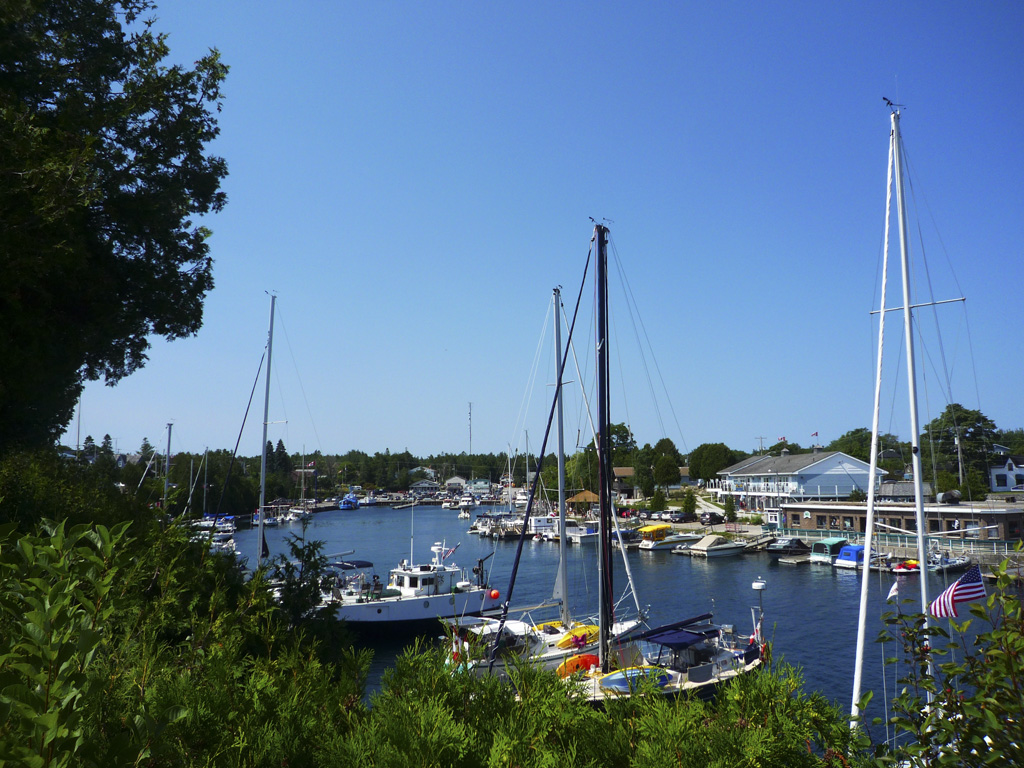 It had been quite some time since I last passed through Tobermory. Since then there have been a number of changes. Kitschy souvenir shops, coffee shops, restaurants and marine tour operators dominate the harbour area. The boardwalk along the marina shows that the little town is really geared towards tourists and for those awaiting the next Chi-Cheemaun Ferry.
As we weren't very hungry, we didn't check out the local cuisine, but we may have to do another trip just to try out the "Eye Poppin Jaw Dropping Whitefish & Fries" advertised at Craigie's Harbourview Restaurant (since 1932!).
For families, there's lots to do and see in Tobermory. Watching the loading of cars onto the Chi-Cheemaun Ferry and seeing it sail off is cool if you are seeing it for the first time. Blue Heron Boat Tours and Bruce Anchor Cruises take you around the area to explore the unique coastline, including Flowerpot Island.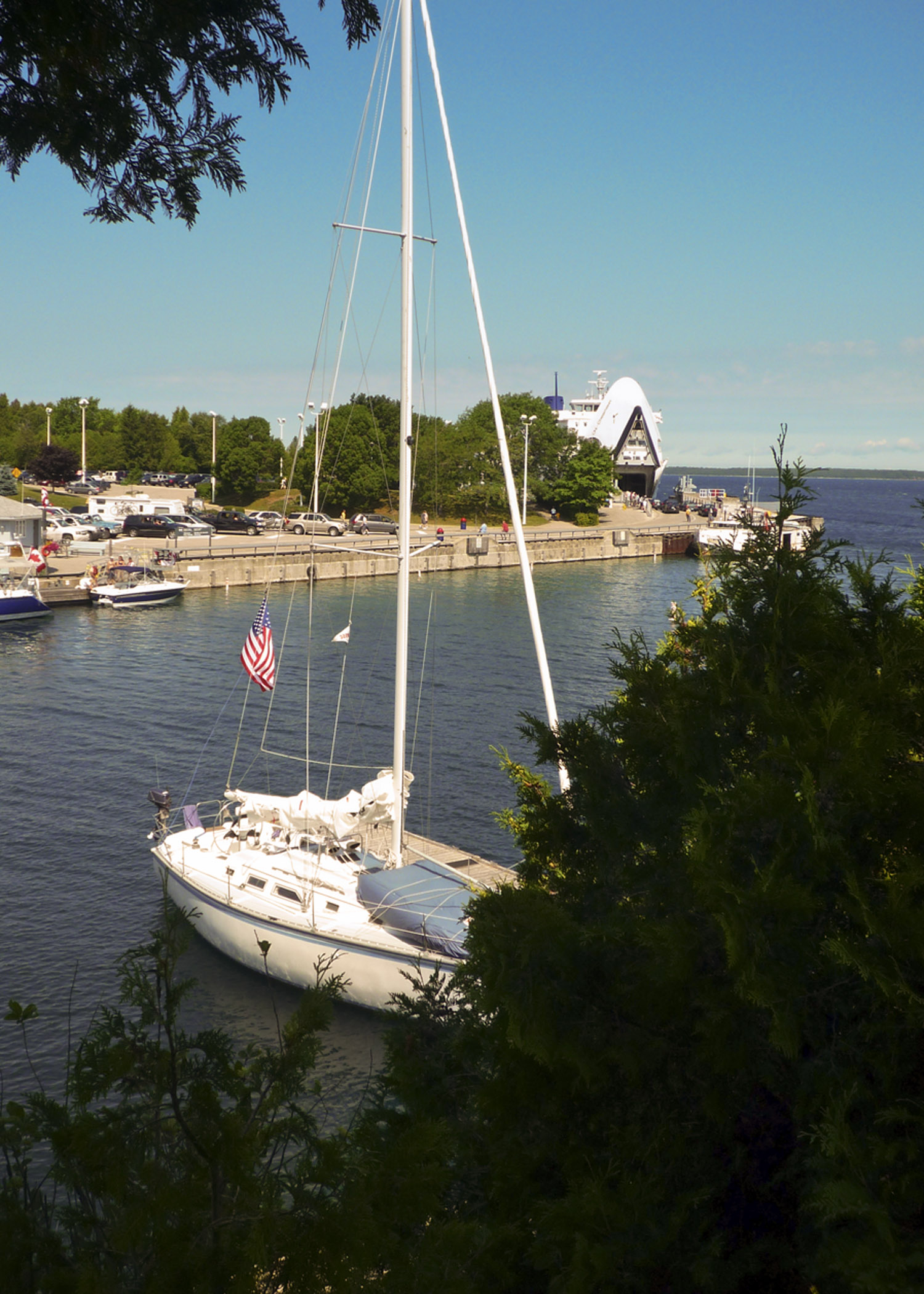 After visiting Tobermory, your next stop is to hit the hiking trails at Bruce Peninsula National Park. For adults, it's also an ideal spot for diving at Fathom Five National Marine Park with 20 shipwrecks in clear, clean water.
Read about our visit, exploring Bruce Peninsula National Park for a few hours during our day trip.
[divider]
What's your favourite spot in Tobermory?