Do you enjoy peaceful and quiet beaches? I found one of these relaxing beaches at Port Burwell Provincial Park.
Located along the north shore of Lake Erie, about two hours souwthwest of Toronto, Port Burwell Beach is a long stretch of sand with a fairly shallow shoreline. It's a popular location for families and those just seeking a quiet spot to relax on summer weekdays.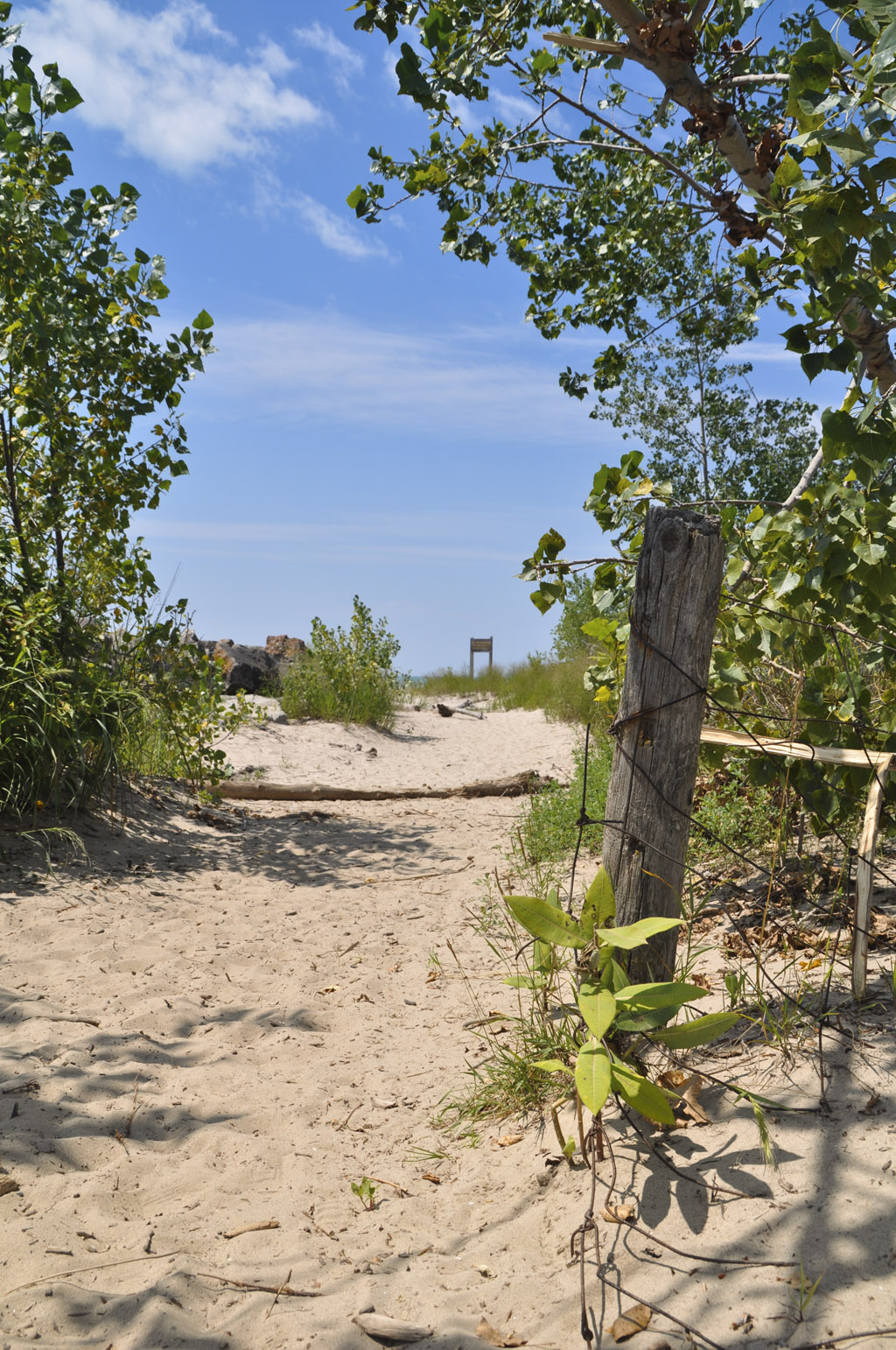 Weekday Visits to Port Burwell Provincial Park
To enjoy this beach in peace and quiet, the trick is to visit it on a weekday morning. During a summer day trip exploring the nearby area, we decided to stop in at Port Burwell Beach to rest and have lunch.
We were surprised to find only a few cars in the parking lot at 11:00 a.m. On a Friday. Before the long weekend. Pretty unbelievable!
Very few people were on the huge, sandy beach (see the photo below…). So many spots to choose from!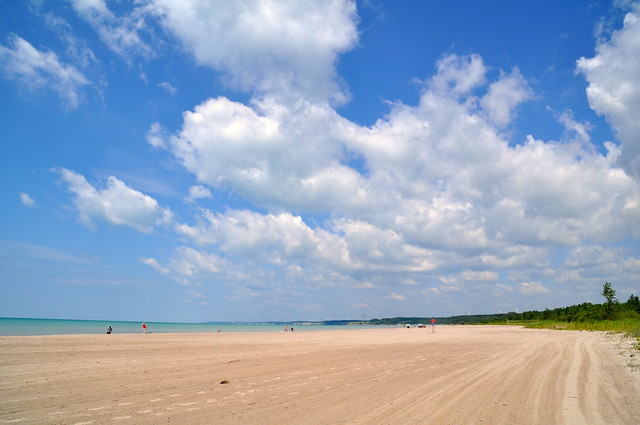 The sand is very fine and where it's been cleared of debris, it's very clean as well. You have 2.5 km of beach to explore.
In sections further away from the beach entrance, you can go sifting through dried out aquatic plants for interesting bones and coal that have been deposited by the water.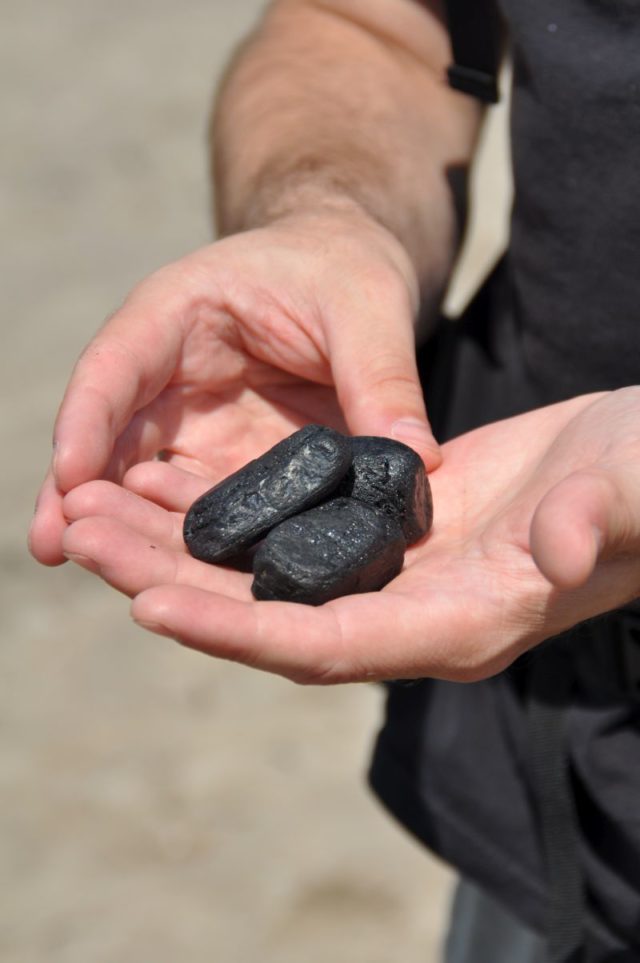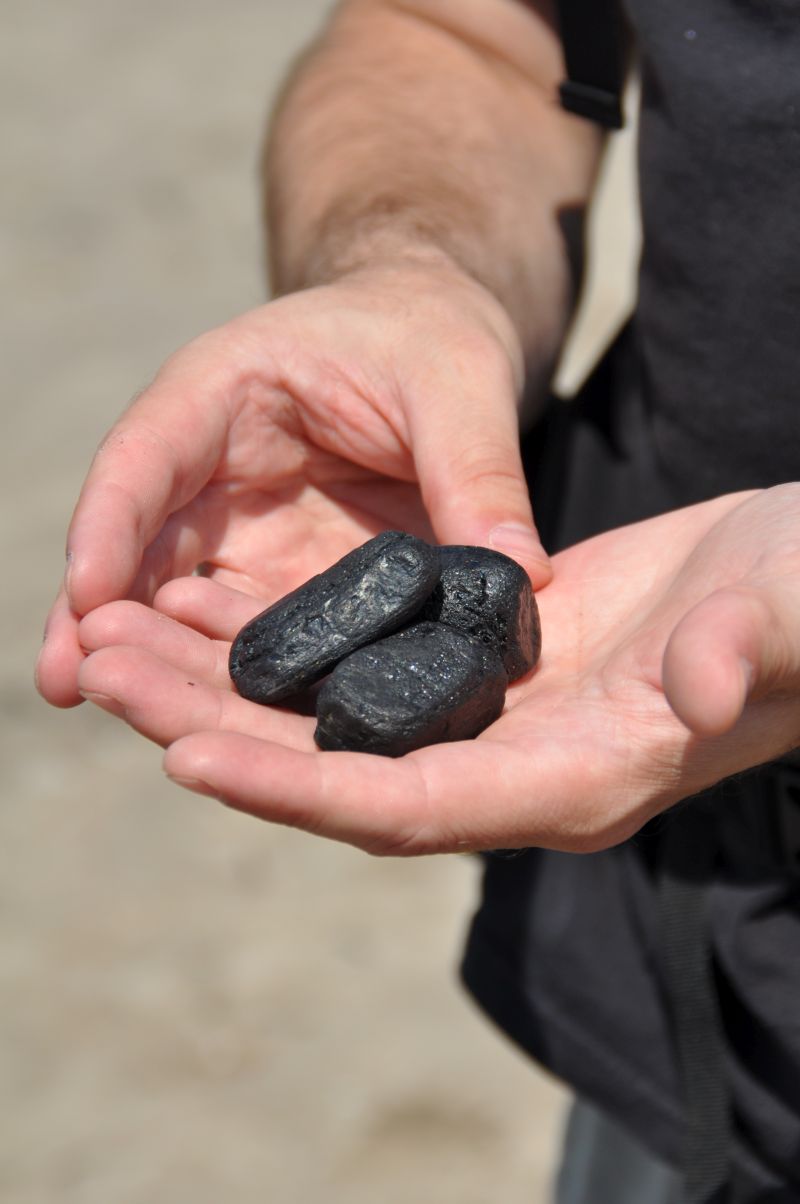 Canadian geese like to hang out in the less populated areas of the beach as well. They are mostly harmless unless you decide to come too close to them. Watch out for goose poop!
The beach is quiet with no food stands or stores within walking distance. It's the complete opposite of the hustle and bustle at Wasaga Beach or Sauble Beach.
Port Burwell Provincial Park also has camp grounds, making it a great spot for lovers of both camping and quiet beach life. Wake up in the morning and head for a long walk or run in the sand. Grab a yoga mat and watch the sun rise while you do stretches.
Day Trippers Welcome
For day trippers such as ourselves, the tree-shaded picnic benches by the parking lot offer a sand-free opportunity for a yummy lunch. Ours consisted of prosciutto, tomato, brie cheese and basil sandwich, hummus and flatbread, and carrots with ranch dip. I'll leave the topic of day trip meals-to-go for another post. Apologies for making you hungry.
Port Burwell Beach is our new favourite pit-stop if driving through the area. If walking on sand isn't your thing, there are trails at the park for stretching your legs.
Overall, one of the better beaches to enjoy on a quiet weekday. Gorgeous light aquamarine coloured water, few people and nice sand.
What are you favourite public beaches in Ontario?
Directions from Toronto
Take the QEW to 403 West and then merge onto the 401 West. Exit at 216 for County Road 10/Culloden Road towards Ingersoll. Turn left at Culloden Road (Country Road 10) and continue along (it becomes Culloden Line/County Road 46). Take a turn right onto Talbot Line (3 West). Turn left on Heritage Line (County Road 38). Next turn right onto Richmond Road (County Road 43) and then left onto County Road 42 (Nova Scotia Line). Take Chatham Street south and you will reach Port Burwell Provincial Park on your left.