The romantic Holyrood Abbey ruins at Holyrood Palace in Edinburgh are a stark reminder that time and historic events can destroy the most beautiful buildings in the world.
Anybody who knows me well, knows that I'm interested in the Medieval period of European history. So our 2012 visit to Edinburgh had a Holyrood Palace tour and exploration of the Holyrood Abbey on our itinerary.
Although I was hoping for a gloomy, misty day that would make for excellent photos of the ruins, I ended up with an extremely sunny forecast. Oh well! Make do with what you've got.
Historic Holyrood Abbey
Holyrood Abbey's name refers to "Holy Cross" as "rood" is an Old English word for "cross". It refers to the one Jesus was crucified upon.
Founded in 1128 by King David I of Scotland, the abbey was the home to the Canons Regular. It was used as a parish church until the tumultuous 17th century (Glorious Revolution). Into the 18th and 19th centuries it slowly deteriorated despite talks of restoration.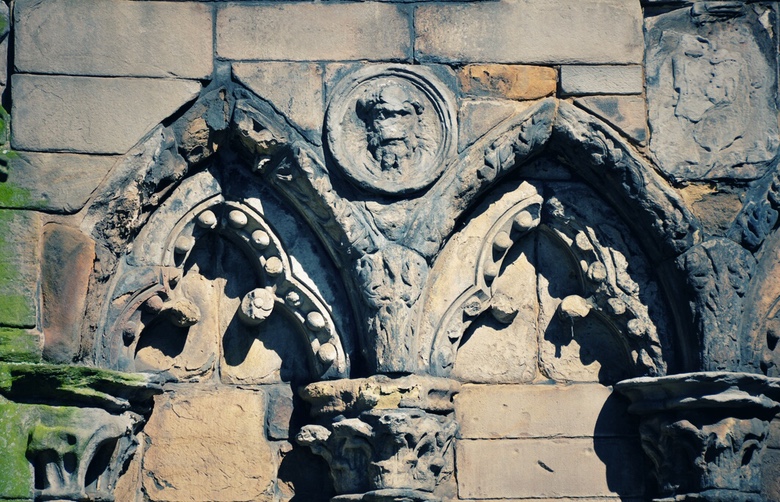 Located by Holyrood Palace, this impressive abbey was the scene of many royal coronations including James II, Margaret Tudor, Mary of Guise, Anne of Denmark and Charles. It was also the scene of many weddings, as well as burials. The Glorious Revolution in 1688 destroyed many of the burials found on the site.
During our visit in 2012, I took this photo of the nave, wanting to capture the impressive window against a blue sky. I was wondering what the stained glass may have looked like as the morning sun would have filtered through it.
You can access the ruins via a tour of Holyrood Palace. The palace is an impressive building, full of history that should be on anybody's bucket list when exploring Edinburgh.
Holyrood Abbey is located at the eastern end of the Royal Mile in Edinburgh. It can be the starting point for your long walk towards Edinburgh Castle.
Have you visited the Holyrood Abbey ruins? What did you feel when visiting the grounds?
Until next time!