There's much talk about how natural settings such as the woods or by the water can be therapeutic and stress-relieving, as well as great exercise. I believe this to be true and it seems that our ancestors knew this for a long time. This list of popular inspirational nature quotes from over the centuries shows that the woods, beaches and meadows are favoured over urban centres.
When was the last time you saw a quote about relaxation in the concrete jungle? Yeah… probably never!
Nature and the outdoors were the muse for philosophers, poets and writers. Many painters would speak of its beauty. After all, many famous painters spent most of their time outside, recreating the beauty of nature on canvas. Think of Canada's Group of Seven, Monet, Pissarro or Van Gogh. They are famous for landscapes, gardens and starry skies.
Popular Inspirational Nature Quotes
I've curated a list of inspirational nature quotes that I've found and love. You may find them interesting too. They are humorous nature quotes as well as those that are profound in their message.
There are many more out there, but then this would not be a post but a book.
Funny Nature Quotes
The closer I get to nature, the further I am from idiots. – Anonymous
When a woman smells like a campfire: it's like catnip for an outdoorsman. – Anonymous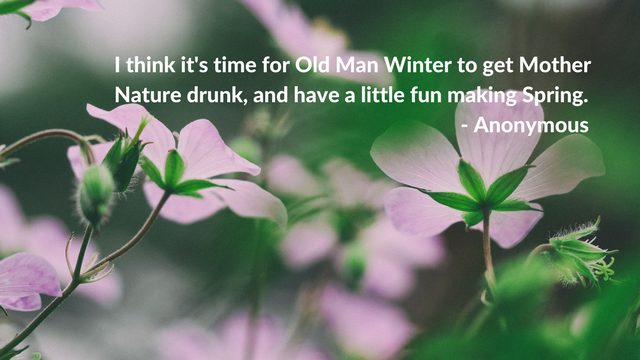 The awkward moment when you realize that the sound of nature is the sound of millions of animals, birds and insects desperately trying to get laid. – Anonymous
I thought I was pretty cool until I realized plants can eat sun and poop out air. – Jim Bugg
Finding Yourself in Nature
I was a wild person in a wild place, letting myself just feel and finally, I felt like I was home. – Anna Leigh Flynn "Going Home"
You must go on adventures to find out where you truly belong. – Sue Fitzmaurice
Hiking is a bit like life: The journey only requires you to put one foot in front of the other… again and again and again. And if you allow yourself opportunity to be present throughout the entirety of the trek, you will witness beauty every step of the way, not just at the summit. – Anonymous
Let's wander where the WiFi is weak. – Anonymous
I was a wild person in a wild place, letting myself feel just the way I wanted to feel and finally, I felt like I was home. – Anna Leigh Flynn, "Going Home"
Some people walk in the rain, others just get wet. – Roger Miller
Look! Look! Look deep into nature and you will understand everything. – Albert Einstein
The trees that are slow to grow bear the best fruit. – Moliere
Nature Heals Quotes
The earth has music for those who listen. – Shakespeare
I go to nature to be soothed and healed, and to have my senses put in order. – John Burroughs
Life sucks a lot less when you add mountain air, a campfire and some peace and quiet. – Brooke Hampton
No matter how chaotic it is, windflowers will still spring up in the middle of nowhere. – Sheryl Crowe
Between every two pines, there is a doorway to a new world. – John Muir
Unplug from the drama, recharge with the mama. – Anonymous
I took a walk in the woods and came out taller than the trees. – Henry David Thoreau
Go outside… amidst the simple beauty of nature… and know that as long as places like this exist there will be comfort for every sorrow, whatever the circumstances may be. – Anne Frank
Life sucks a lot less when you add mountain air, a campfire and some peace and quiet. – Brooke Hampton
The forest makes your heart gentle. You become one with it… No place for greed or anger there. – Pha Pachak
The tree that is beside the running water is fresher and gives more fruit. – Saint Teresa of Avila
Nature is Beautiful Art Quotes
Nature is painting for us, day after day, pictures of infinite beauty. – John Ruskin
Normality is a paved road: it's comfortable to walk, but no flowers grow. – Vincent Van Gogh
My garden is my most beautiful masterpiece. – Claude Monet
Go out and paint the stars. – Vincent Van Gogh
The woods are lovely, dark and deep. But I have promises to keep, and miles to go before I sleep, and miles to go before I sleep. – Robert Frost
Adopt the pace of nature: her secret is patience. – Ralph Waldo Emerson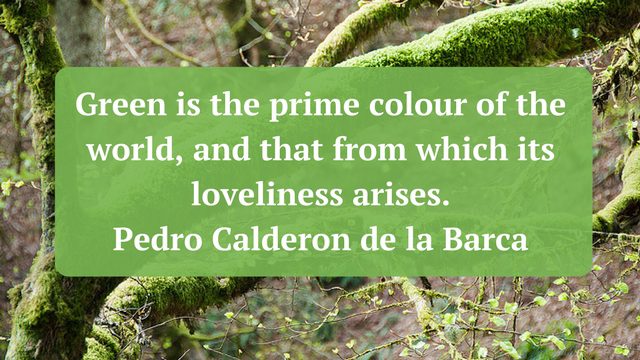 Sunset is still my favourite colour, and rainbow is second. – Mattie Stepanek
The ocean is a mighty harmonist. – William Wordsworth
I believe a leaf of grass is no less than the journey – work of the stars. – Walt Whitman
Choose only one master – Nature. – Rembrandt
Nature Adventure Quotes
Leave the road, take the trails. – Pythagore
And at the end of the day, your feet should be dirty, your hair mess and your eyes sparkling. – Shanti
Of all the paths you take in life, make sure a few of them are dirt. – John Muir
Away from the tumult of motor and mill, I want to be care-free; I want to be still! I'm weary of doing things; weary of words. I want to be one with the blossoms and birds. – Edgar A. Guest
Roses are red, first is brown. Let's go hiking and get out of town. – Anonymous
It's the adventure, the adrenaline-flowing, risk-taking in outdoor activities that attracts me. – Baba Kalyani
I have loved her, my little wanderer, with a mind full of wild forest and eyes that await adventures. – Conny Cernik
Leave nothing but footprints; take nothing but pictures; kill nothing but time. – John Kay
Spiritual Nature Quotes
I can find God in nature, in animals, in birds and the environment. – Pat Buckley
Blessed are they who see beautiful things in humble places where other people see nothing. – Camille Pissarro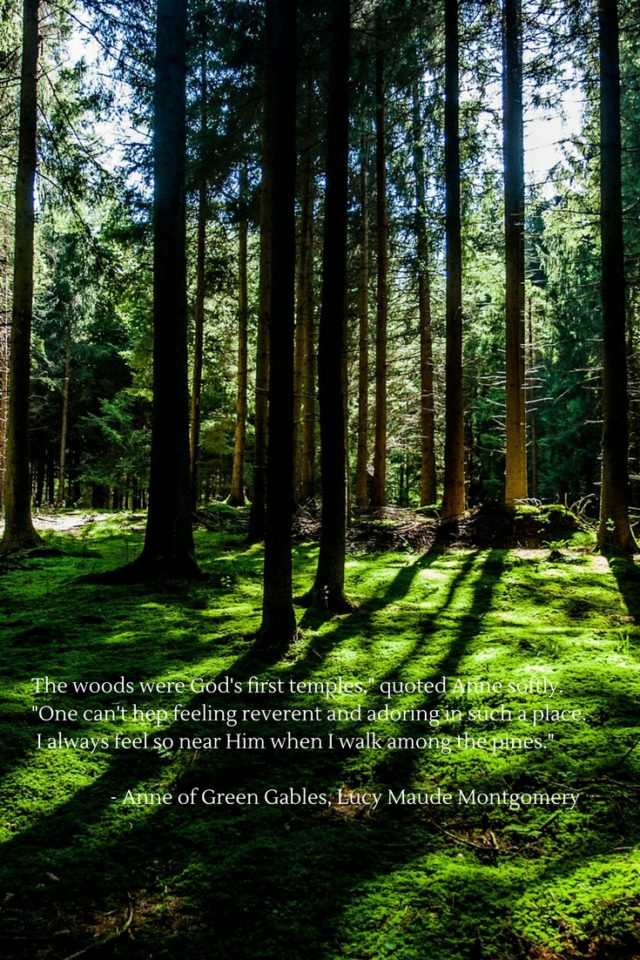 Dance with the waves, move with the sea. Let the rhythm of the water set your soul free. – Christy Ann Martine
To walk in nature is to witness a thousand miracles. – Mary Davis
The human spirit needs spaces where nature has not been rearranged by the hand of man. – Anonymous
What are your favourite inspirational nature quotes?