I was going through some of my old photos from a few years ago and came across these one that I took at our favourite hiking spot, Crawford Lake Conservation Area, near Milton, Ontario. They were taken in early April 2011, on a foggy day.
They inspired me to share some of my favourite things about this special conservation area.
That day, there were only a few people hiking the trails or walking with their dogs. With no breeze, the atmosphere was serene and just a bit spooky. It was very silent, as if the mist was dampening the sounds of cars on nearby roads.
Parts of the lake still had ice and in other areas we could see the melt happening right before our eyes.
Crawford Lake: Hiking Destination Near Toronto
Even in early spring, Crawford Lake is a beautiful place to hike. The many gravel trails mean you aren't stepping deep into mud. The boardwalk around the lake makes it even better.
However, as with any trail in the early spring, there may be icy patches. My recommendation is always to wear hiking boots with good treads to ensure you don't slip or twist your ankle.
While it may not be packed with people in the early Spring, during the summer Crawford Lake Conservation Area busy. It's close enough to Toronto that anybody seeking an escape from the concrete jungle will head there.
The Boardwalk and Other Trails at Crawford Lake
While the wood boardwalk around the lake is an easy walk, other trails at Crawford Lake require hiking boots with ankle supports. The Nassagaweya Trail is much longer and a full hike can take four to five hours.
Just as we like to pop into Hilton Falls Conservation Area for a quick hike, Crawford Lake is our other favourite place for a dose of nature.
We like to drop in for a short walk around the lake occasionally. It's a half hour walk around if you're taking your time and taking photos along the way.
From personal experience, the best time to visit for a solitary walk is early in the morning and in off-season. On cloudy, moody mornings, there are few people on the trail and often beautiful scenes to capture with your camera.
Very Instagrammable!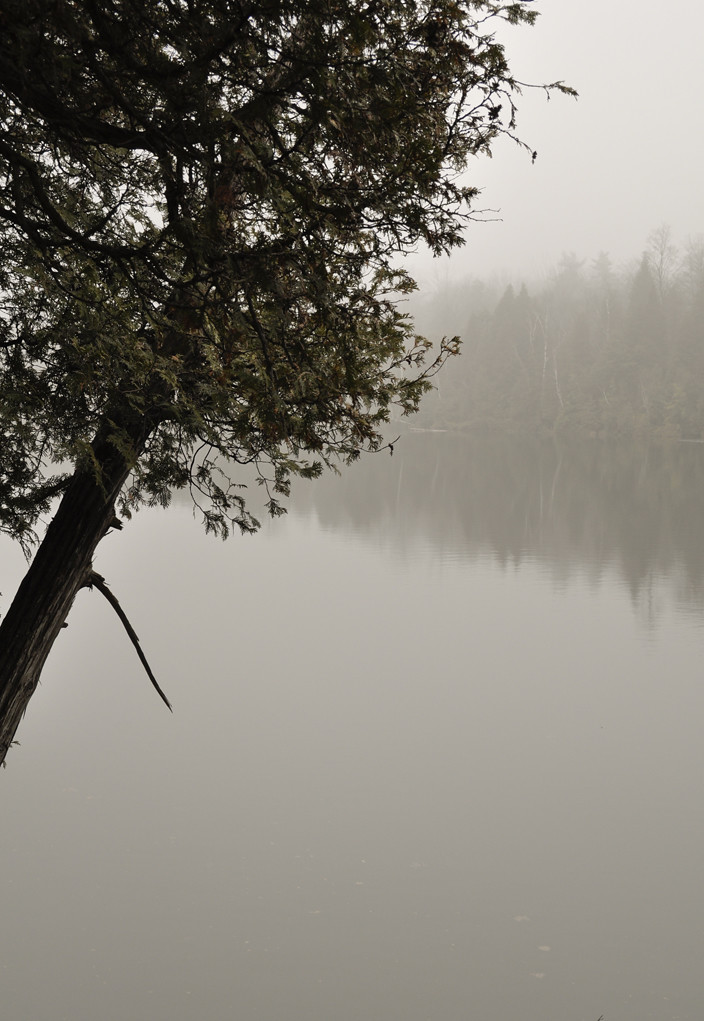 Crawford Lake is also a very romantic spot. It's here that my husband, Frank, proposed on a early summer morning.
He chose a bench located at the main entrance to the wooden boardwalk near my favourite mossy stones. We often stop by this spot and remember that moment fondly.
Iroquoian Village Reconstruction
One thing I truly find fascinating is the reconstructed Iroquoian village at Crawford Lake Conservation Area. Archaeological digs found 11 longhouses on the site. Three have been reconstructed along with a wood pallisade.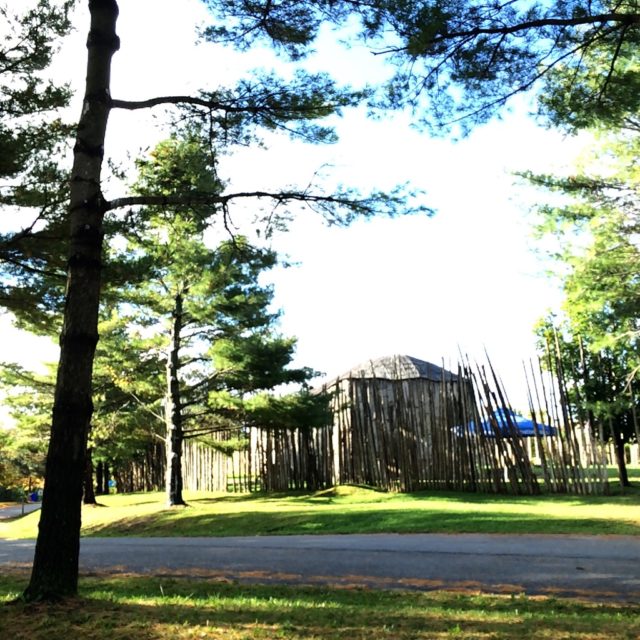 TIP: If you're hiking here with little kids, keep them on the boardwalk for safety reasons as well as to protect the natural environment. There are often mushrooms clearly visible from the boardwalk, especially after a rainy day. They may be posionous if ingested.
Directions
3115 Conservation Road
Milton, ON L9T 2X3
Crawford Lake Conservation Area is on Guelph Line south of Highway 401.
Entrance fees: $5.25-$7.50/person. Kids under 4 enter for free.
More info visit the Conservation Halton website.